CO2 Laser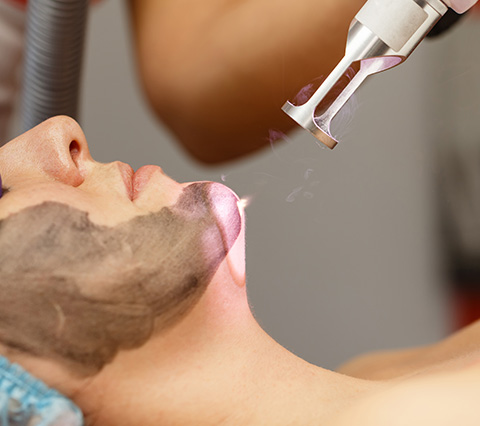 The use of the carbon dioxide (CO2) laser is a new method of regenerating the skin. In cosmetic dermatology, the CO2 laser is generally used to remove wrinkles or deep stretch marks, treat very marked scars, resection of moles, among other signs of skin deterioration. With this treatment, the regeneration of healthy skin is stimulated and the outer layers of the skin that have suffered the most from the effects of the sun, gravity and time are removed, thus revealing a softer and younger layer of skin.
The treatment can be applied in specific areas such as around the lips and eyes, or on the entire face. Patients with highly developed wrinkles and lines on the face, with acne scars, are candidates for this procedure. However, to confirm if you are a good candidate for a CO2 laser treatment, it is essential that you go to a consultation with a specialist in cosmetic dermatology.
Dr. Luis F. Gonzalez has state-of-the-art equipment to carry out this cosmetic treatment in Bogotá. Schedule a consultation with us today by writing us a message through our contact form or calling
+57 1 7953782
, we will be happy to assist you!