Intense Pulsed Light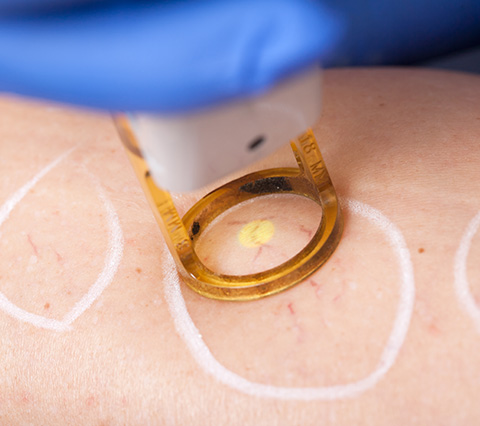 Intense Pulsed Light removes the traces that time, stress and the sun leave on the skin, giving the face, neck and even hands a comprehensive and uniform rejuvenation. In addition to the various laser treatments, intense pulsed light is a tool commonly used in cosmetic medicine to treat irregular pigmentation on the skin and give it the appearance of porcelain.
In this treatment, a device that emits high intensity polychromatic light is used, which is applied to the region of the skin to be treated. Multiple sessions will be necessary for the results to begin to be noticed; the specialist will determine the number of sessions to be performed at the time of the consultation. It is a non-invasive procedure; the patient can work normally after a session with IPL.
Intense IPL light is a highly recommended aesthetic treatment to rejuvenate the skin. If you are looking for this procedure in Bogotá, Dr. Luis F. Gonzalez has the equipment and knowledge to assist you; Schedule a
appointment
with us through this web portal or by calling
+57 1 7953782
.