Nanoroller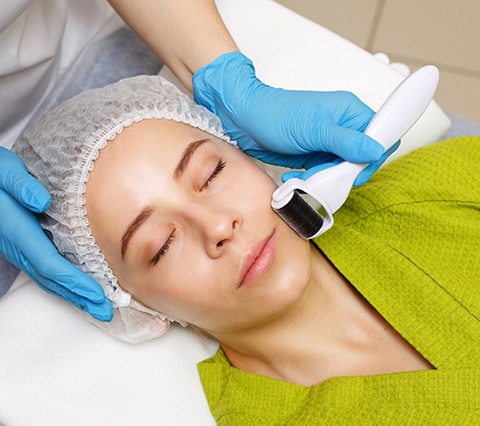 The induction of collagen with microneedles is a minimally invasive technique that consists in the micro puncture of the skin, such as the
nanoroller
, which, when passed through the area to be treated, induces a natural production of collagen and elastin, effective for the treatment of various skin disorders, especially wrinkles, stretch marks and acne scars. The
nanoroller
is a pencil-type device whose tip has multiple needles, which facilitate the entry of nutrients and substances into deeper layers of the skin.
This cosmetic treatment is also used to treat skin blemishes (melasma), hair loss (alopecia) and aging marks (fine wrinkles). The
nanoroller
can be applied to various areas of the body and is a product for medical and professional use. The induction of collagen with microneedles with this device is painless, although it may generate some discomfort in the patient at the time of application. In general, with 4 to 6 sessions are recommended as initial treatment, although these will be determined specifically according to the patient and the pathology to be treated.
Dr. Luis F. Gonzalez has state-of-the-art equipment to carry out this cosmetic treatment in Bogotá. Schedule a consultation with us today by writing us a message through our contact form or calling
+57 1 7953782
, we will be happy to assist you!